Welcome To RC Police Light Bars Custom

Diecast Model Light Kits for all your RC Needs!!!!!

Please read everything before you place your order. 

All orders may take 2 to 4 weeks to build and ship. All international orders please send me an E-mail with your order so that I may  send you an invoice with the proper shipping.  Thank You

All Items here are all custom hand built from your Roof Light Bars to your Body Lights to your Traffic Advisory's!!!!

Check out my web store or my parts department. You'll find everything you need for your diecast models from LED'S to Wire's etc.

E-mail me @ www.rclights@rcpolicelightbars.com for any question or special Custom requests.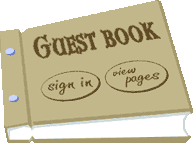 This is a Pre Order Web Store

For the status of an order you may E-mail me @ www.rclights@rcpolicelightbars.com with your PayPal order number and E-mail. Delivery time varies per product and also depends on how many orders are on file. Some orders like sirens and wig wag and parts can be shipped in a week or so while hand built items can take many weeks to be shipped depending on the order.

This page was last updated: January 16, 2014

New items have arrived and you can turn them on/off and change the patterns with your 3rd channel transmitter click on the New Item tab