Welcome to RC Custom made LED Lighting Packages & Parts

for your RC Vehicles. Enjoy the best 

RC Racing Experience with Diecast Model Light Kits for all your RC Needs

All Items here are all custom hand built from your 

Roof Light Bars to your Body Lights to your Traffic Advisory's.

Visit the web store or my parts department to 

find everything you'll need for your diecast models.

Being a Pre Order Web Store all orders may take 2 to 4 weeks to build and ship. If you are ordering international, please send me an e-mail along with your order for an invoice for proper shipping.

 Contact: www.rclights@rcpolicelightbars.com 

if you have any question or special custom requests.

Wanting to know the status of your request? Send an email to www.rclights@rcpolicelightbars.com with your Pay-Pal order, name and 

e-mail address. Delivery time varies per product and depends on how many orders are on file. Some orders like sirens, wig wags and parts can be shipped in a week while hand built items can take up to 4 weeks to be created and shipped.

All Items here are custom hand built.  All custom Cars and Motorcycle's are custom built and may take 6-8 weeks to build and ship depends on what the customer'S request or needs are. All Roof light bars, Body lights or traffic advisory from 1:10 Scale to 1:24 Scale may take up to 2-4 weeks depending stock on hand and the order it came in.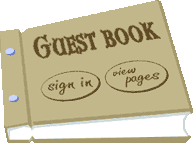 This page was last updated: January 8, 2019